Raspberry Pi Pico Microcontroller Board – Pinout Diagrams
Beautiful pinout diagram for Raspberry Pico microcontroller board, in both PNG and PDF versions.
This is a pinout diagram for Raspberry Pi Pico board based on RP2040 microcontroller. You are free to download, modify and redistribute under Creative Commons Attribution 4.0 International License.
Latest Revision: r0.1, 07-07-2022
Design by: Vishnu Mohanan
License: CC-BY-SA 4.0
Pinouts are based on the latest documentation from Raspberry Pi. Always use the latest revisions of documentation files for reference. We may update these diagrams in the future.
We hope you find our pinout diagrams useful. If you find any errors, please let us know.
PNG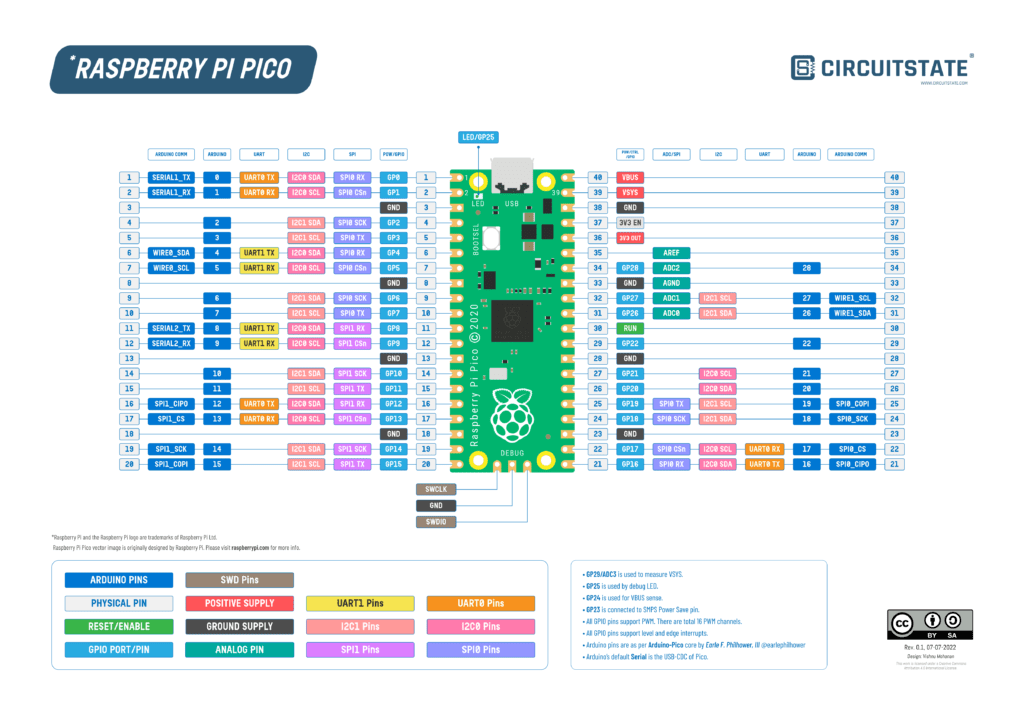 PDF
PDF preview may not load on mobile devices. Click the link to open an interactive preview, or download it directly.
Links
Short Link